Greg Robson named Director, Large & Complex Loss for First General Canada
10/30/2018 9:13:00 AM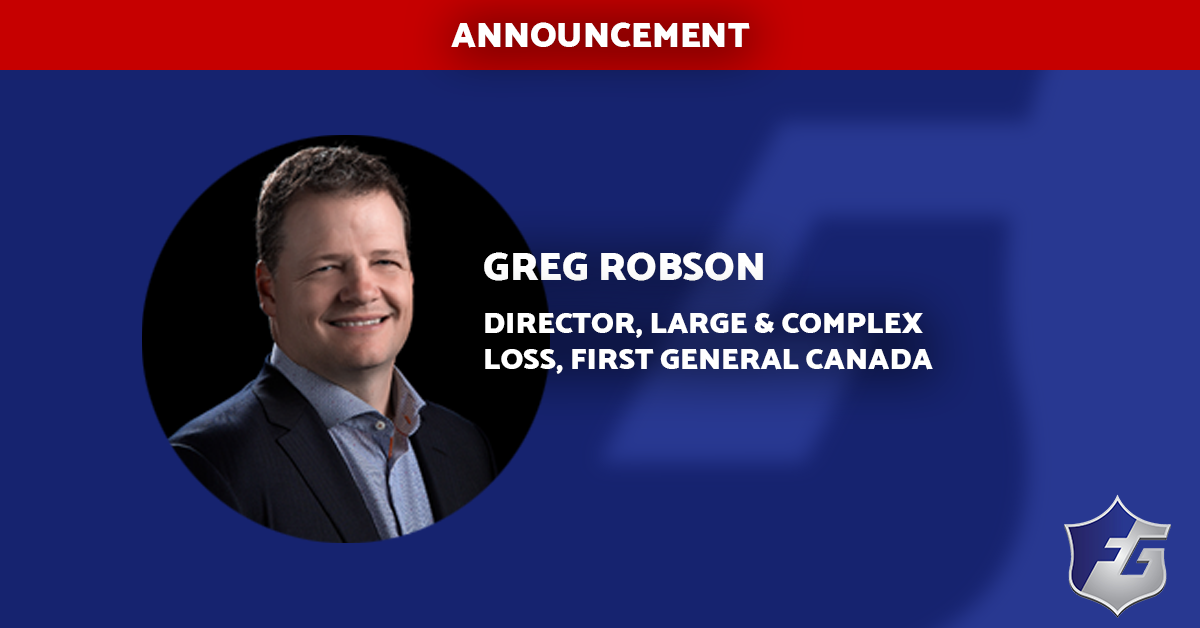 First General, one of North America's largest restoration networks, is pleased to announce the appointment of Greg Robson, Director, Large & Complex Loss for First General.
Greg's appointment is part of our focus on expanding and strengthening our geographic coverage and infrastructure across North America. "Greg adds significant strength and experience to our organization," said Frank Mirabelli, CEO. His primary focus will be to lead the large & complex loss division in Canada.
Greg is a recognized expert within the property restoration industry, with over 15 years of experience in the field. He brings experience and knowledge to his role as Director of First General's Large & Complex Loss division. He has a tremendous track record and demonstrated commitment and respect in the industry by consistently delivering superior quality service. "I am attracted to First General's continued strategic growth vision and leadership. I am very excited to be part of a respected team."
Greg's career history and experience includes project management, catastrophe work, operations and branch management and managing large and complex losses. He has managed losses well over 1 million dollars.
His dedication and education have earned him several industry credentials including IICRC, Triple Master Restorer and Infection Control as well as other related industry accreditations.