First General Opens Dryden Office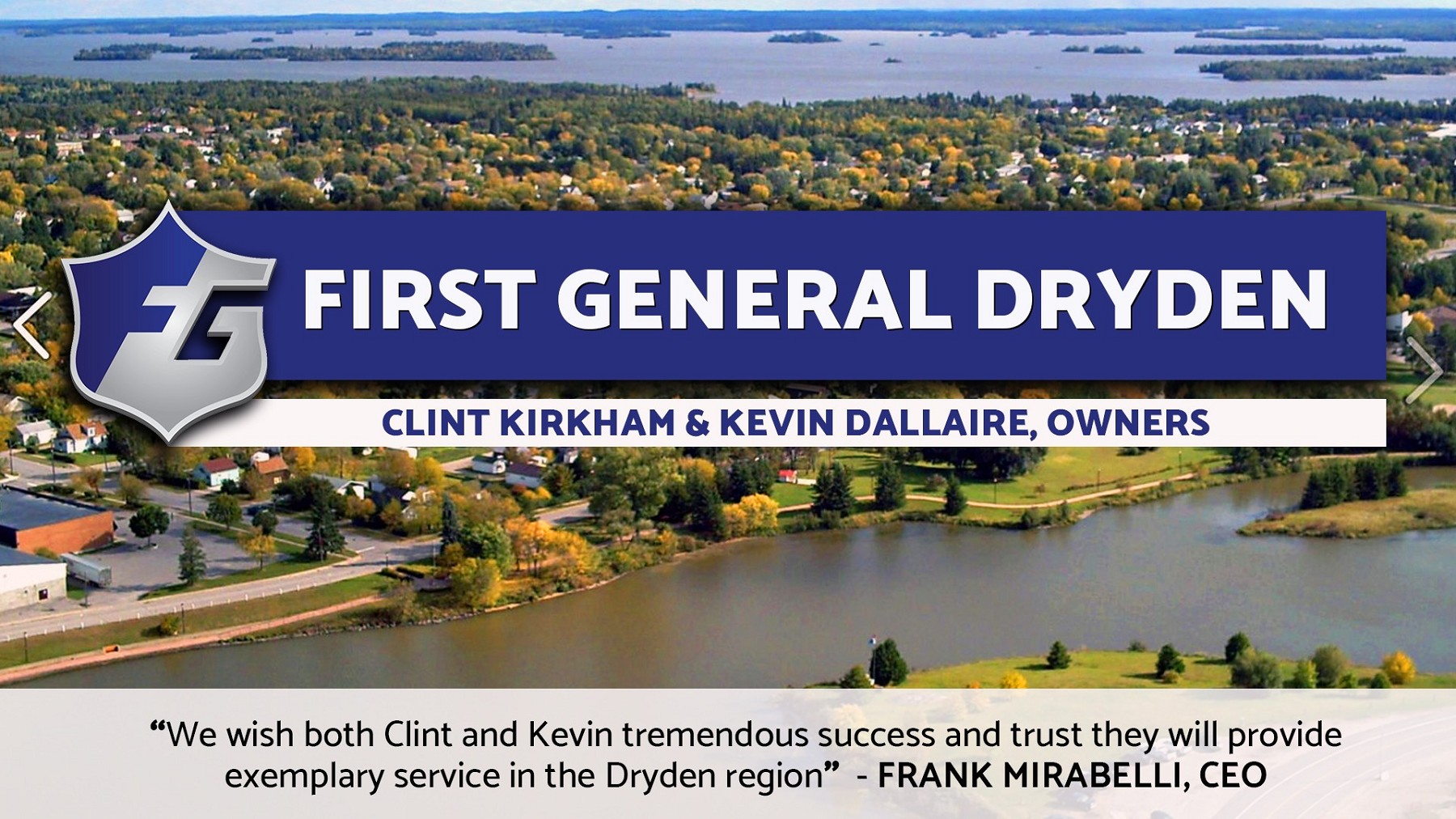 First General Continues to Expand
Clint Kirkham and Kevin Dallaire are the new owners of the First General Dryden office.
Clint Kirkham, co-owner in the new office, has worked as ProjectManager for three years in our Thunder Bay location. Before joining First General, Clint worked for fifteen years in the interior/exterior renovation industry with a focus on hail storms and major events. "I am very happy to partner with Kevin Dallaire in the ownership of the Dryden First General office. We look forward to providing outstanding service and quality to all of our clients." - Clint Kirkham

The Dryden office will service the area including Dryden to Upsala and Fort Francis to Atikokan.

"We wish both Clint and Kevin tremendous success and trust they will provide exemplary service in the Dryden region" - Frank Mirabelli, CEO.
Should you require additional information about First General, please contact our EVP, Strategic Partnership Angela Veri at angela.veri@firstgeneral.ca