First General is Expanding in the Kingston/Belleville area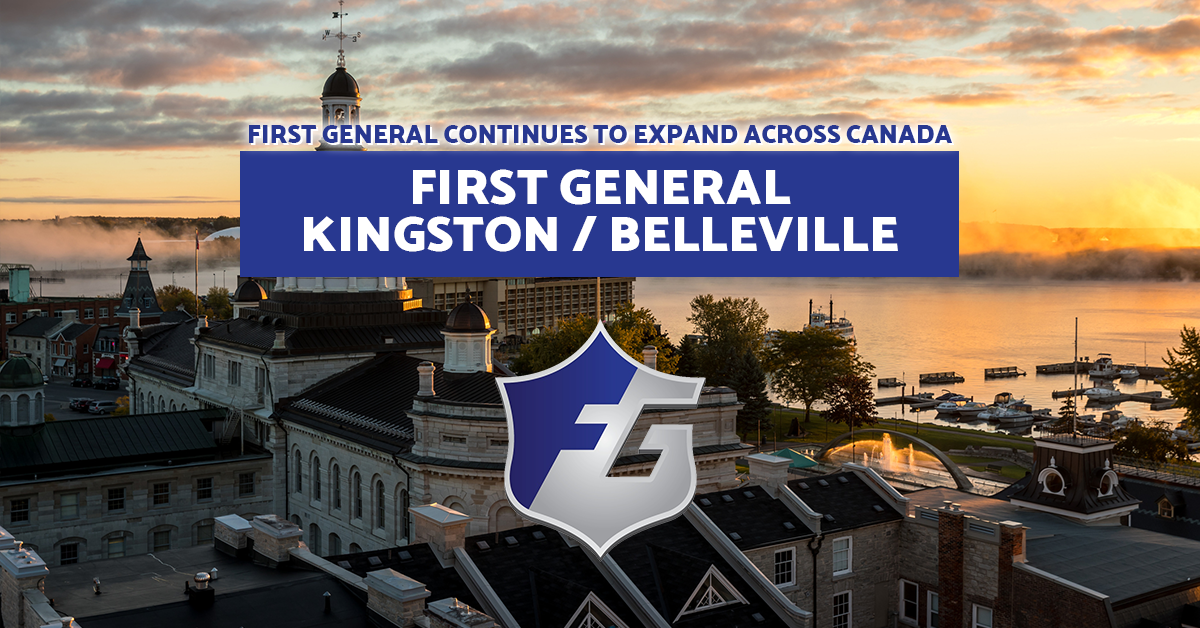 FIRST GENERAL CONTINUES TO EXPAND ACROSS CANADA.
First General continues to strengthen their network across Canada with the opening of First General Kingston/Belleville.
"The Kingston/Belleville office opening is a compliment to our focus on expanding our national footprint." said Frank Mirabelli, CEO.
Eric & Rebecca Dinelle are the owners of the Kingston/Belleville office, and have numerous years of experience as co-owners of Environmentall Contracting Services Inc. With over 85 employees, their operation is a fully bonded contracting firm specializing in Abatement, Remediation, Demolition, Construction, Waste Management and Restoration. They are certified with IICRC in Water Damage Restoration, Applied Structural Drying, Applied Microbial Remediation, Fire Damage, Cleaning and Restoration. They are members of ISN Networld, Kingston Construction Association, Kingston Chamber of Commerce and Thousand Islands Insurance Adjusters. The office holds a Designated Organization Screening with Canadian Industrial Security Directorate of Public Works and Government Services Canada as well as three separate Environmental Compliance Approvals with the Ministry of Environment.
"We are pleased to welcome Eric, Rebecca and the Kingston/Belleville team to our First General family! Their proven track record, customer service and reputation are a great asset to our organization." Frank Mirabelli, CEO.
Should you wish to contact Eric or Rebecca, please refer to the following information:
Eric & Rebecca Dinelle
eric.dinelle@firstgeneral.ca
5 Binnington Court
Kingston, ON
K7M 8N3
P: 613-634-1004