Best House Fire Prevention Tips
House fires are devastating and can result in the homeowner requiring fire damage restoration and repairs so extensive that the home becomes uninhabitable until the restoration work is completed. Besides smoke, soot and structural damage, a home can endure significant water damage as well from efforts to put out the fire. Water damage restoration and fire damage restoration will be necessary to get the home back to functioning again, but the emotional toll and health hazards can be much more difficult to repair. Whether it is an electrical fire, grease fire, a cooking incident, a candle or cigarette, there are some preventative measures your family can put in place in your home to try to prevent house fires.
Smoke Alarms
Test your smoke alarms regularly and change the batteries promptly, at the first sign of low battery.
Kitchen Safety
Never leave a stove or oven unattended while you are cooking. Ensure your cooking surfaces are free from any flammable objects like paper towel, paper plates, or tea towels. It is best to clean your oven and stove regularly to make sure there isn't an excess of leftover food particles that may ignite during baking or grilling. Fire restoration in a kitchen can not only be very expensive but can have deadly consequences on the residents of the household.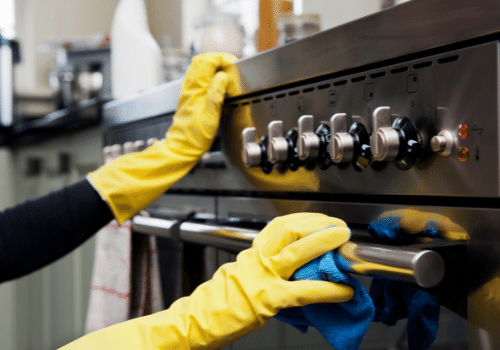 Outlet Safety
When you are shopping for a new light switch or power outlet, make sure you look for marks of certification on the packaging such as CSA, cUL or cETL. Electric devices like hairdryers and kettles will also come with certification marks. It is best to buy certified electrical products because this means they have met Canadian national safety standards and are less likely to break down or cause an electrical fire in your home. When you are using outlets, regularly inspect your cords and power cords like laptop cords, cellphone chargers and earphone cords. These are heavily used cords and often get bent, tied up, and stuffed into bags, purses and vehicles which further promotes wear and tear and deterioration of the protective wire coatings. The wires in your chargers should be completely covered at all times and invisible. Outlet safety is key to avoid electrical house fires and the need for fire restoration services.
Household Appliances
Appliances like the dryer, air conditioner and furnace are constantly circulating air and filling their vents, screens and filters with highly flammable dust. Ensure you are discarding lint build up from your dryer and doing annual maintenance checks on your air conditioner and furnace vents and filters.
For other heat-generating appliances such as clothing irons and hair styling irons, ensure these are never left unattended and are unplugged immediately after each use.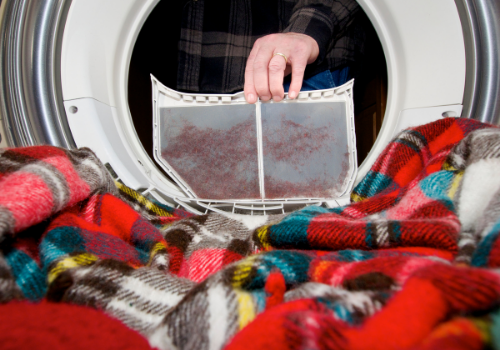 Other Fire and Heat Sources
If open candles or smoking inside is a regular occurrence, make sure candles are not left unattended and that an ashtray is nearby. If electric heaters are used regularly, ensure they are clear of dust and they are far away from anything that could catch fire including rugs, bed comforters, couches, drapes, dust and more.
First General has a network of Canada property restoration services experts to carry out all the initial, ongoing and final stabilization of interior air quality levels and the smell of its materials. We commit to a two-hour response time under normal circumstances and will use sufficient cleanup resources to complete stabilization as soon as possible.
Here are some additional tips on what you can do after a home fire after emergency services have got the situation under control and you waiting for restoration services.