First General and Youngs Insurance Brokers Inc. donate over 176 winter jackets
12/20/2017 8:56:00 AM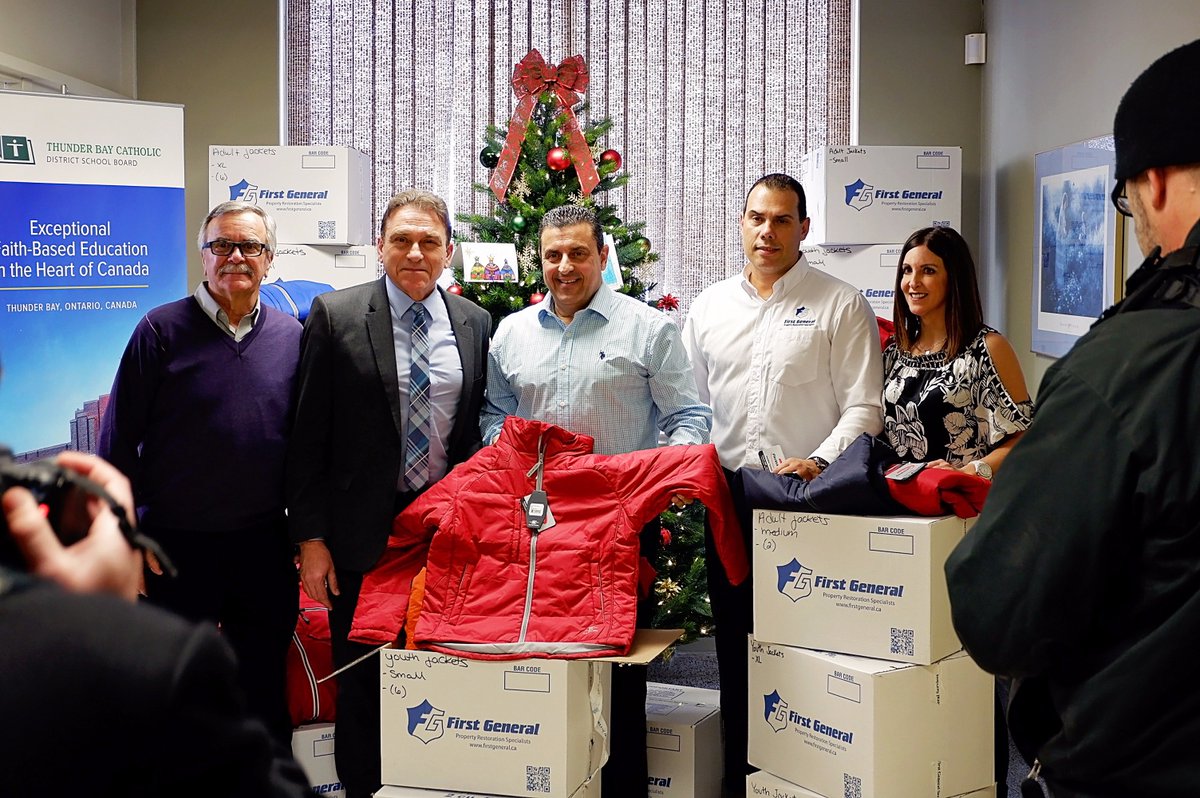 "Two local leaders in the community, Tony LaChimea and Val Glymitsas visited the Catholic Education Centre [on December 19th], bringing many, many boxes with them!
Managing Partner of Youngs Insurance Brokers INC., Mr. LaChimea and Project Manager of First General Property Restoration Specialists Thunder Bay, Mr. Glymitsas have generously donated over 176 brand new winter jackets, amounting over ten thousand dollars to Thunder Bay Catholic District School Board students.
LaChimea and Glymitsas are homegrown humanitarians who continually give back to the community through various fundraisers and events. Together, they along with their various committee members support local groups, some of which include: The Boys and Girls Club of Thunder Bay, Ronald McDonald House, Easter Seals and other various charity and good work organizations.
Catholic students who are impacted by economic barriers, and who are in need warm winter wear will be ready for the season, and we are so fortunate for this blessing. Jackets were presented to Director of Education, Pino Tassone and Chairman of the Board, Bob Hupka this snowy afternoon.
Thank you for this generous donation!"
- Thunder Bay Catholic District School Board