The appointment of Lorne McIntyre as Director, Large & Complex Loss for First General.
2/23/2018 9:51:00 AM
First General, one of North America's largest restoration networks, is pleased to announce the appointment of Lorne McIntyre as Director, Large & Complex Loss for First General.
Lorne's appointment is part of our focus on expanding and strengthening our geographic coverage and infrastructure across North America. "Lorne adds significant strength adding experience and expertise to our organization," said Frank Mirabelli, CEO. His primary focus will be to lead the large & complex loss division. Lorne will also help our continuing network expansion in the US.
Lorne brings more than 30 years of experience in cleaning and restoration to First General. His operations and project management experience, advanced technical training and catastrophe and field work will help drive our overall large loss strategy. More recently he has worked on various types and sizes of losses after sever weather events across the country. "I am attracted to First General's vision and forward-thinking leadership," says Mr. McIntyre. "I intend to apply my experience and skills to help our team deliver extraordinary services when our clients need us most."
Lorne has demonstrated devotion to the industry, his clients, and his advanced knowledge in managing complex losses. Lorne's commitment to higher education has earned him the highest industry credentials including the RIA Certified Restorer, Water Loss Specialist and the American Council for Accredited Certification-Certified Structural Drying Supervisor designations. He is also an IICRC, RIA and ICRA Technical Instructor. Recently, Lorne was a consensus body member that created the ANSI/IICRC S540 Trauma & Crime Scene Clean up Standard, the first of its kind. Lorne serves voluntarily on several committees for both the IICRC and RIA. He is currently RIA Canadian Education sub-committee Chairperson and an RIA Board of Director.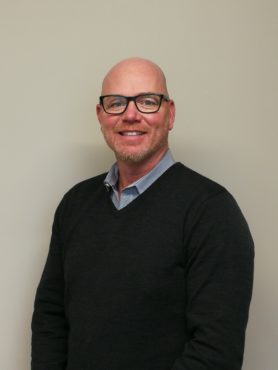 ---