How to Protect a Commercial Property From Fire
10/16/2014 2:31:00 PM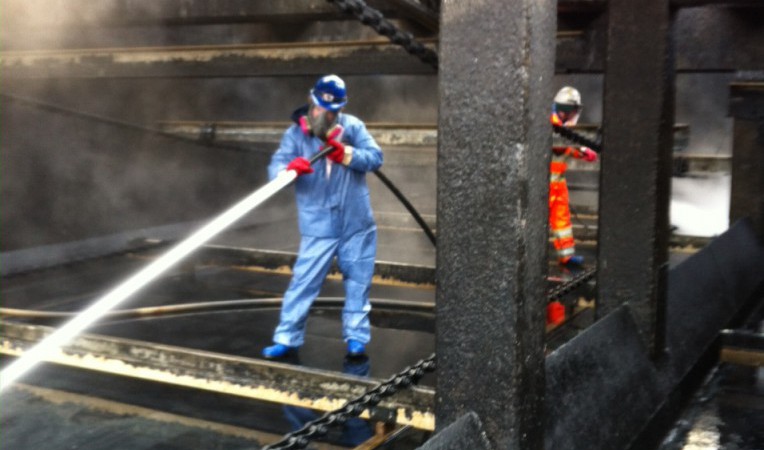 Fire disasters are never expected, and are often devastating. However, fire accidents can be avoided through good safety practices, planning and precautions. Here are some tips on protecting your property.
Here are our tips:
1. Install automatic fire sprinklers
Around 20 percent of fires occur in commercial properties, these fires often end with significant property damage. The presence of a automatic fire sprinkler will help mitigate these risks up to 71%. In addition, sprinklers will lower your insurance premium.
Keep sprinkler systems maintained:
Make sure the sprinklers are not blocked by paint or dirt.
Regularly inspect the main control valve to ensure it is not off
Take precautions to avoid pipe freezing.
2. Have employees to complete fire emergency training.
Fire safety in the workplace is every employee's business. The business sector in the United States suffered about 80,000 destructive fires in the workplace.
Your company can avoid joining the unfortunate victims to business fire disasters by simply implementing preventive measures; such as training, knowledge distribution, creation of fire emergency programs.
3 Basic Elements for Fire Emergency Programs:
Hazard Recognition. Keep combustible materials and chemicals away from both electrical and heat-generating equipment.
Prevention. Regularly inspect power sources and avoid overloading outlets and extension cords.
Response. Train the employees on how to react during a fire break out. Teach everyone on how to set the fire alarm, operate the fire extinguisher, and perform an organized evacuation.
List of Fire Safety Training for Employees:
Fire Extinguisher Training
Breathing Apparatus Training
First Aid Training
Confined Space Entry Training
Evacuation Exercise
General Staff Emergency Awareness Training
List of Fire Safety Training for Fire Emergency Response Team Employee Officials:
Fire Safety Adviser Training
Fire Safety Officer Training
Emergency Control Organization Warden Training
Chief and Deputy Chief Warden Training
Lay Flat Hose Training
Spill Response Training
3. Know and follow the storage and maintenance requirements for chemicals and equipment.
Storage is an important factor in keeping most business properties safe. Chemicals can be potential fire starters. Store all substances in accordance to labels.