Esporta Certified Operators
3/18/2014 2:08:00 PM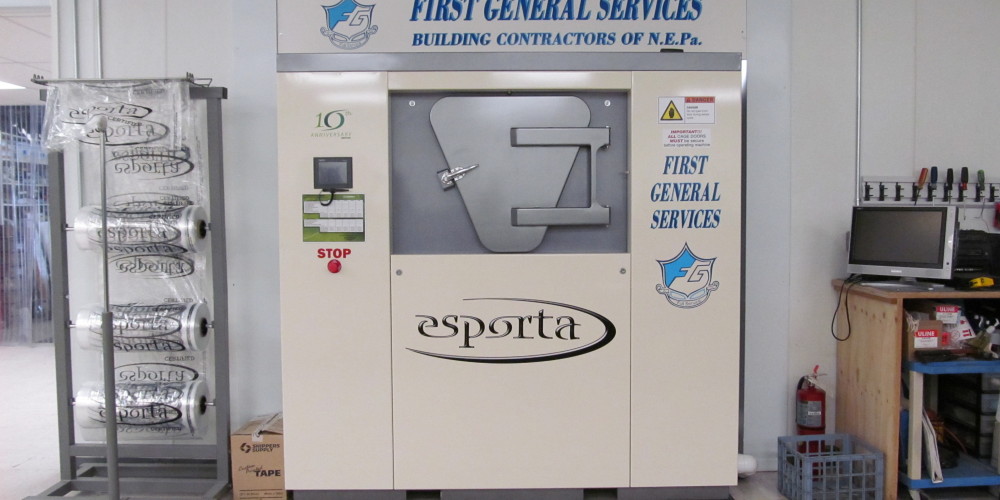 Recently, a local homeowner was the victim of terrible vandalism. Her entire home, including all of her and her daughter's clothing and Soft Contents, had been completely doused in diesel fuel. Her soft goods alone were estimated to have a $100,000 replacement cost! Knowing First General Services of Western PA has the only Esporta Wash System in Western Pennsylvania, a local Large Loss Adjuster called us in to restore these contents.
As Esporta Certified Operators, we're fully capable of restoring the damaged contents that non-Esporta Operators are forced to throw in the trash. Both the homeowner and her daughter are highly allergic to numerous types of chemicals and detergents. Knowing this, we had to take the highest possible care and caution with the restoration process. Using our experience, knowledge, environmentally friendly chemicals, and Esporta Wash System, we at First General Services of Western PA were able to restore this family's Soft Goods to Food Grade Clean, remove 99.999999999% of the contaminates, completely eliminating the presence of diesel fuel for 1/6th the replacement costs.
Had a contractor without our expertise; exclusive environmentally friendly and hypoallergenic chemical compounds and bacterium; and our in-house Contents Restoration Plant; been chosen, this may have ended up as a total loss. Which would have cost the insurance company hundreds of thousands of dollars, and the homeowner would have lost all of her worldly possessions and sentimental items. Today, this family can wear all of their clothes, live in their home, and are fully satisfied with their insurance company thanks to their recommendation of the Esporta Certified Operators at First General Services of Western PA.